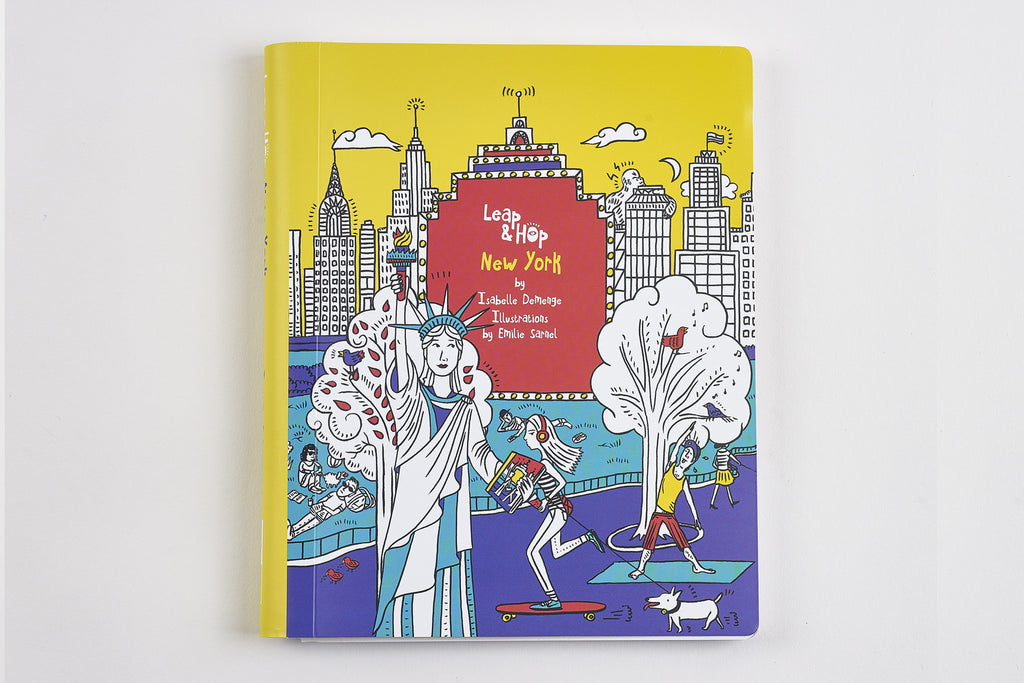 HK$170.00
HK$0.00
Leap & Hop New York
Leap & Hop New York offers a new way of traveling as a family.  The children are engaged with games and activities as they share the adults' discovery of the the Big Apple. 
The book is divided into two parts. The first half contains an introduction to New York - its history, architecture, transportation system, museums and food, among other things.  
Each of these sections features a variety of interesting information and related interactive exercises such as games and quizzes.  The second half focuses on some of New York's most iconic sites such as the Empire State Building, Central Park, the Meatpacking District, Little Italy and Chinatown.
Children will play I-Spy in the Chrysler Building and the The Cloisters, go on a street art scavenger hunt in the East Village, draw their own family tree while visiting Ellis Island, take a quiz walk in Grand Central and Central Park and learn about New York street food among other fun activities.
Leap & Hop provides an ideal way for parents to stick to a grown-up itinerary with a focus on cultural sites while sharing an unforgettable experience with their children.