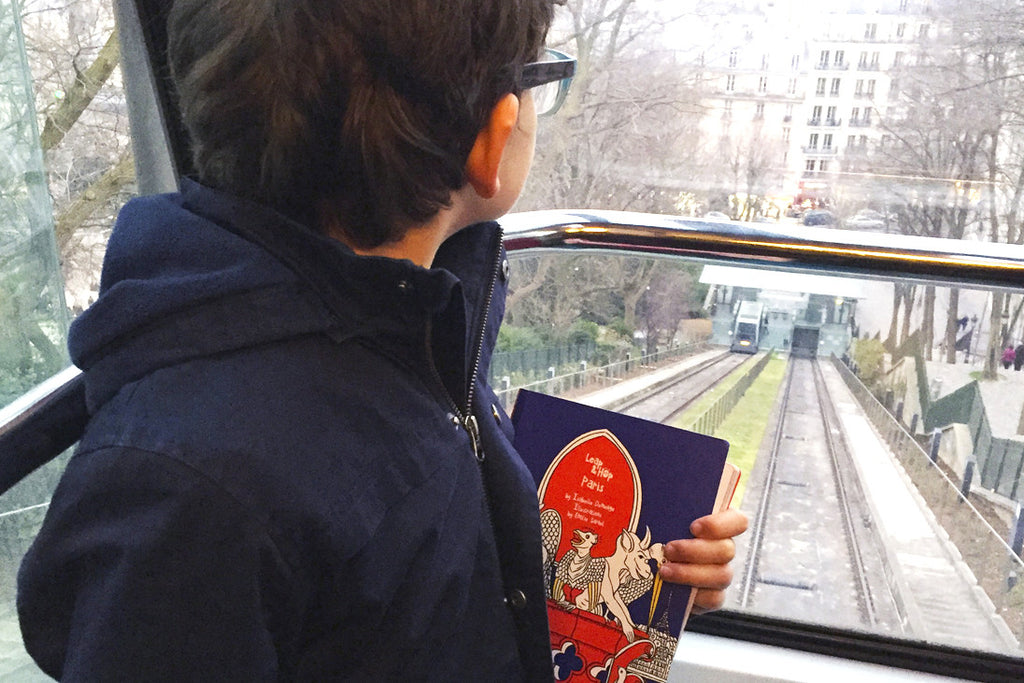 HK$170.00
HK$0.00
Leap & Hop Paris
Leap & Hop Paris offers a new way of traveling as a family.  The children are engaged with games and activities as they share the adults' discovery of the French and Parisian culture. The book is divided into two parts. The first half contains an introduction to Paris and France in general - its history, geography, architecture, currency, and food, among others.  The second half focuses on some of Paris' most iconic sites and neighbourhoods such as the Eiffel Tower, Notre-Dame de Paris, the Luxembourg Gardens, the Petit Palais, the Grand Palais and the Sacré-Cœur.  
Children will play I-Spy in the Grand Palais, go on a scavenger hunt in one of Paris' famous department stores, take a quiz walk in Montmartre, sample typical French food, among other fun activities.
Leap & Hop provides an ideal way for parents to stick to a grown-up itinerary with a focus on cultural sites while sharing an unforgettable experience with their children.